If Spring was a lot to do with planning and preparation, Summer is all about putting those plans into action, or at least, mostly, but I'll get to that. In early May, finally, after about 2-3 months of direct work on it, I submit the long suffered over Arts Council application (you may recall from last year's blogs!) requesting just over £12k for the next phase of Joy Unspeakable. This feels like a serious milestone. An ACE application essentially requires you to digest 88 pages of guidance notes, condense the detailed information requested in the many bullet points of those notes into about 13 boxes of just 250 words each, plus five detailed tables of budgets, partners etc. and then submit all this via one of the world's most clunky online systems – Grantium – the unfortunate outcome of the Government's swingeing cuts to the ACE budget which led ACE to get rid of a large number of their I.T. staff and buy an off the shelf system. I don't think they had much choice, apparently it was either that, or sack all their Arts staff but I can't say it has been one of my life's more enjoyable experiences. However, finally after much blood, sweat and tears it is done, and it feels great to draw a big, fat line under it. All I can do now is wait. I should hear in six weeks.
Meanwhile, the Manchester Quaker's Centre plays host to the first ever meeting of The Hive, my nascent theatre company's forum for discussion and debate with key individuals who have specialist knowledge in a relevant area e.g. accountancy, marketing, programming etc. I'll be honest, it doesn't play out quite as I had intended. For starters, almost none of the invited people are able to attend the whole meeting, with some having to arrive late after meetings, or leave early to get to others. This is one of the problems with effective, skilled people – they are always busy! I consider whether or not to postpone but I have lots of issues I need to discuss and so decide to press ahead with an imperfect scenario rather than wait for the perfect arrangement which will probably never entirely materialise. On the evening of the meeting, one of the invitees, one I still haven't heard back from, never appears and another, key person, calls to say their car has just been smashed into and they won't make it. I refuse to be deterred, sometimes resistance to your plans is a sign you are on to something! The meeting, which is actually very productive but covers somewhat different ground to that which I had expected, reminds me of something very important. How much detailed thought I have already put into the vision of this theatre company and how much time I will need to take to communicate this vision, in order to take people along with me. Not because they're daft (obviously, or why would I invite them to the Hive?) but because folk need time to process and digest information and also have a lot of other things going on besides the small bit of their precious time that they are giving to me. So as I reflect, I remember the important lesson I have learned a million times before – everything takes longer than you think!
Next stop, I'm back in London for a flying visit. This time for an interview with the JMK Trust. They have a part-time job going for a Fundraising and Marketing Administrator and having banged in an application on the closing date in record time (I only spotted the job on the last day), I am pretty pleased to have been invited for an interview. It seems to go well and I warm to all three of the interview panel. Occasionally, I get the impression that my year back up North may be leading to levels of straight-talking enthusiasm that are slightly perplexing to a more London establishment sensibility but undaunted I press on. At the end of it all though, the killer fact rises to the fore. Although on paper it is described as flexible hours, and it is (within the confines of each week worked) the level of flexibility understandably isn't able to facilitate significant periods away, for example, to work on a show. This is a bummer, not only is the JMK an exciting organisation dedicated to developing emerging directors that it would be awesome to be part of, the job would also enable me to significantly increase my income. Increasingly I am aware of the desperate state of my personal finances. So much of the work I have done so far I have subsidised out of my Lowry earnings, which on just 16 hours a week at minimum wage, are very low. I have are no savings and being single, it's not as if there is another breadwinner onside, so the temptation to go for the money is strong. Yet, knowing the hours of this job, taking it would effectively be waving goodbye to directing opportunities that might come my way. Grrrrrr, this sucks. The next day, reminding myself that at some point this will all be worth it, I write to the JMK with some trepidation and withdraw my application.
A few days later. A bit of a bomb explodes in my lap. I discover that Jules, my actor for Joy Unspeakable, who as far as I am aware is all booked in for the July R & D I am busily preparing for, is now going to be on holiday in America during these dates. What? She is super apologetic but by the sound of things the dates are fixed and can't be changed. It's tough but until I have the funding for Joy Unspeakable that will allow me to definitely confirm fees in advance and sign contracts, this is a potential risk, and I won't know about the ACE funding for several weeks yet. Tricky. There is no time to dwell. I quickly start drafting an audition notice.
Amidst this I am also hard at work putting together my business plan for The Lions. The Lions is a development programme for social entrepreneurs who are Christians, that I have been doing since last September. Every 6-8 weeks I drive off to a posh hotel outside Birmingham and join 14 other people who want to change the world for the better, for a weekend of teaching, learning and networking. At the end of the 9 month programme, which is fast approaching, we will all have to pitch our projects, Dragon's Den style, in the Lions Lair, in the hope of receiving potential investment funding, further mentoring and progression onto year two of the programme. So yeah, I've been sweating over my business plan for some months now and am currently putting the finishing touches on my 'five page pitch' which is a kind of top line summary of your project that the Lions will have in advance of the 10 minute verbal pitch.
A significant part of the planned July R & D to develop Joy Unspeakable is exploring the participation side of the final show. 'Participation' is theatre jargon for the ways in which people get more directly involved in the themes and issues of a show, over and above simply watching a piece of theatre as an audience member. So for example, post-show discussions, workshops, talks, etc. I'm determined not to make simplistic assumptions about this though and to do thorough research as to what will actually be the best way of engaging people in the topic of eating disorders. It's not exactly an obvious vote-winner after all. So, I'm currently networking like a freak, setting up meetings with a whole host of organisations that I hope to run participatory workshops with during the R & D, to figure out together what works best. To that end I have meetings and phonecalls with people from about ten organisations across Bolton and also Halifax who work either with young people or vulnerable adults, and all of whom have been suggested to me as possible partners. I seem to be spending an enormous amount of time at the moment either on the phone or driving up and down the M62!
I have also agreed to be part of Blackburn Theatre Lab during my friend Pegeen's ten week writer's residency at the Bureau Centre for the Arts in Blackburn. So, once a week on a Thursday I also drive the unbelievably beautiful route across the West Pennine Moors from Horwich to Blackburn, to join Pegeen and a small number of other women creatives at #BTL. The Lab is a co-production between Pegeen and Clare Cameron of Abooo Theatre and in part aims to create a space for creativity that is both child and parent friendly i.e. kids are welcome and it meets at times of day that work for parents. I'm not a parent but I hugely support this idea. The theatre industry and its expectations and working hours are not especially kind to parents, particularly mothers, and the movement to change this is really only in its infancy, no pun intended, with groups like Mothers Who Make. We are now several weeks into #BTL and already I'm amazed by how much this group has generated in a short space of time and the quality of the writing. I've found myself in the new position of using directing skills to facilitate script development and am taken aback by the speed of the results. We are now working towards a rehearsed reading event on June 10th as part of the Bureau's 2nd Birthday weekend. We're presenting three pieces: some poetry for children and adults by Rachel Priest, a very funny monologue called Not Cut and Dry by Alison Barton-Simmons and Pegeen's four-hander called Dreams for Our Daughters that explores the fallout of one woman's decision to have her baby adopted when she becomes pregnant as a teenager. This last is the longest piece and is the main focus of our very limited rehearsal time. I must admit, having grown used to the normal rehearsal room etiquette of working silence, it's a strain to adapt to having quite often literally screaming children in the rehearsal space. Although we have a play area set up for them, without a designated adult always able to officially watch them (everyone is also rehearsing), they tend to lose it at some point and start bashing the crap out of each other. I think in future we can maybe find a better way to make this work as there is a limit to how much I can meaningfully include them in rehearsals, although here and there I do try, with some quite fun results!
Continuing on the theme of children and young people. Today I'm doing a workshop about Making Work with and for Young People with Andy Barry (Director of the Royal Exchange's Elder's Company) and Matt Hassall (Director of the Royal Exchange's Young Company). I have just recently seen The Space Between Us at the Royal Exchange studio which was a brilliant piece of inter-generational, devised theatre combining these two companies. It's a really enjoyable workshop that covers a host of different topics such as the value of making theatre for children, the basic components of story and a bunch of fun new games, including one we make up on the spot. It strikes me that one of the joys and benefits of thinking about making work for young audiences is that it arguably requires a higher level of rigor than making work for adults. Children have no need of cultural pretentiousness and you won't get away with any kind of Emperor's New Clothes syndrome with them. If it's crap or doesn't work, they'll let you know. Maybe every show made for adult audiences should have a preview with children first?
Tonight, courtesy of the JMK Direct North group that I am part of, I have a free ticket to see Rose, a new show at HOME exploring aspects of the Jewish experience with actor Dame Janet Suzman. As usual, I don't like to know too much about the show in advance and so it is only as I am literally walking into the auditorium that I learn it is a two hour show with no interval. Blimey. Also, and I did know this bit, it is a solo show. Right. Strap in. I find myself automatically rooting for the actor, a two hour solo show is no flipping joke. The curtain goes up (yes, there is an actual curtain!) to reveal a stage bare but for a single, backless bench just downstage of centre, with Dame Janet sitting in the middle, directly facing the house. She begins. We can't be more than about four minutes in and I think, "Sheesh, she's totally got this". The main house at HOME is about 450 seats and it's a decent space to fill for one actor, so I start to see why the programme described her as a "a leading actor of her generation". She is in her 80's by the way! Amazing. Then, after about twenty minutes, the part of my brain that is used to faster paced, possibly movement based, larger cast shows, starts to get a bit restless. I realise I have a choice as an audience member about how much I'm willing to adjust my way of receiving a piece, in order to commit to this show. Am I prepared to work for it? Theatre is a two way street and it is as much up to me how I see and listen as it is up to the actors how they act. I decide to give this my full, invested attention and by the end of the piece I am so glad I did. It is a very different show to anything I've seen for a while but it is really rewarding. The applause is long and warm. It's amazing to me that simply clapping can convey so much but I really can feel how this audience is showing their great respect and appreciation, not just for the story and themes of the show but for the emotional investment and stamina that Janet has so impressively displayed.
As May draws to a close and June begins, I am (once again!) back at the Royal Exchange. This time to undertake a four day R & D called REACT exploring aspects of verbatim theatre. Verbatim theatre is a relatively new theatrical form and although it has been interpreted in various different ways, from the purist Richard Norton-Taylor to the populist Alecky Blythe, the gist of it is that the text spoken on stage by actors is an exact replica of the text spoken by the informants you interview to create your material. The call out for this opportunity was some weeks back now and I have been collaborating with the two lovely theatre-makers of Finecomb Theatre, Rachel and Cat to put together an application bid. Happily, our pitch was successful and so for four days we will be taking over one of the Exchange's rehearsal rooms to explore our particular research topic: If the subject of the verbatim material is included in the theatre making process, what new insights into the artistic and ethical tensions of verbatim theatre might be discovered? One of the great gifts of this particular opportunity is that, while there will be a sharing with the Exchange's artistic team at the end of the R & D, this needn't be a performance and can be simply sharing what you have learned. In fact, they actively discourage you from fixating on performance if it is going to distract from you actually having time and space to just explore, and try things out that may go nowhere or fail. This is a very precious opportunity and an important thing for all theatres that seek to develop artists to note – you need to make space for people to play and fail. The fact that there is also a small fee each is also even more brilliant. We are getting paid to play!
It's a full on four days, especially as on day two Rachel and I spent about 4-5 hours interviewing each other about our own, intensive experiences of mental health difficulties, while Cat films us. We have discussed this all in advance and put in place various safety nets but still, by the end of the day we are all a bit wrung out. We come in the next day all of one mind – we need to open out and lighten the space psychologically and shake off the heaviness of the day before. Somehow, simply being in agreement about this need instantaneously shifts the atmosphere, and the fact that most of our work for the day is the mind-numbing task of precise transcription, where every pause, "erm" and "giggle" is notated, makes for a less emotionally overwraught day. That, and the presence of several bags of Haribo! By the end of the R & D, we have learned a lot. Some of it quite surprising. Having begun the project with quite strong concerns about the ethics of some of what I have observed and/or read about in the Verbatim theatre making world, I actually make a bit of a volte face and finish vigorously defending the right of the artist to select, shape and edit in order to take what would otherwise be journalism or anthropology into the realm of theatre and art. The bottom line here is not about a fixed set of ethical rules, "do this and you will be ethical"; it is about relationships, and the essential value of trust – initiating it, cultivating it and being worthy of it. This insight actually seems to be echoed by our own time during REACT. We've built great collaborative friendships and buzzed off sharing and giving to each other. We join the two other REACT groups for the final sharings, which are all totally different and all hugely enjoyable and then it's off to the pub for a well deseved pint, thanks to Matthew Xia (cheers!) and lots of over-excited chat about Verbatim and all things theatre. Nice one.
June is a bit of a crunch point month, a lot of things are coming to a head. I have just done REACT, have to deliver my pitch to the Lions, am still pulling together a final team for the R & D, expect to hear back from ACE any day now, am rehearsing for the Blackburn Theatre Lab rehearsed reading, running auditions and a few days after REACT finishes, start a three day Residency at HOME with the JMK Trust, the purpose of which is explore the writer/director relationship further. There are about ten directors in the group and the first two days are run by Richard Beecham, director of Rose. We spend a lot of time exploring the monologue form, which is pretty useful to me for a lot of reasons, not least of all because, at present Joy Unspeakable is essentially, at its core, a monologue piece. To pursue this exploration we have been given in advance the full script of Rose to read, as well as the full script of The Shroud Maker by Ahmed Masoud, a companion piece to Rose exploring the Palestinian side of the Israel/Palestine story and which will be performed by Kathryn Hunter in a few days. Also, very enlighteningly, we get to meet the aforementioned Dame Janet Suzman. It's an experience. Previously married to Trevor Nunn, who is a former Artistic Director of the National Theatre, raised in South Africa and both actor and director, she is a presence in the room and her voice is a joy to behold as it fills the whole room with its resonance. After about five or so minutes of holding forth on various theatrical and socially/politically relevant topics, by which point from what I can see, everyone in the room seems a little bit terrified, she starts to home in on us as directors, testing our mettle by working out what plays we have seen, read and heard of. We venture a few very respectful questions, several of which are received with a parry of interrogative questions in return. She is what some folk would call 'a force of nature' and her way of being is a glorious snapshot into a much more old school theatre world. It is a fascinating and educative experience.
Next up, Blackburn Theatre Lab's rehearsed reading and Joy Unspeakable auditions. The rehearsed reading goes really well, with a full house, a lovely audience and some very helpful feedback for all the writers. It's a pleasure to have been involved in it. On the auditions front, I'm excited to have the opportunity for the first time to visit Hope Studios, an artist led space in Manchester's Northern Quarter which is a joint venture between Play With Fire Productions, Hope Mill Theatre and Aria Entertainment. The day I am in it is buzzing with folk, quite a few of whom are there preparing for a Take Back Theatre event that night. Take Back Theatre is an interesting company and was set up by actor Julie Hesmondhalgh (of Corrie fame), writer Becx Harrison and visual artist Grant Archer, in their own words, "…as an artistic response to the politics of austerity, commissioning urgent short script in hand pieces of theatre, in response to social and political events." Tonight the theme is the nature of sexual consent. I bump into Matt Hassall again and various other familiar faces as I prep my lovely, light rehearsal studio for the audition. I have four people coming. It's a really fun, enjoyable audition and all four performers are genuinely great in different ways. I have a chat with each one afterwards and am pleased that each of them seem to have genuinely enjoyed the audition. I know it could be a case of "they would say that wouldn't they" but I have tried hard to make it an audition of value for the actors in terms of exercising skills, and I feel they are sincere. It's a tough decision but eventually, after weighing up from many angles, I make a decision and email my chosen actor to offer her the opportunity. She accepts and I email everyone else to let them know I haven't chosen them this time. I hate writing those emails but there is no way round it, it is a fact of life.
Anyway, no time to mull too much as I've got to get rehearsing myself, as it were, for my Lions pitch in about a week's time. It feels big. Although the pitch itself is just 10 minutes long. I've been working towards this for a full nine months and as this investment could make the difference between starting my company and getting a full version of Joy Unspeakable out there or not, there is a lot at stake. We've been told they want to hear from us directly and so have banned most forms of technological support: powerpoint (a wise decision), video, soundtrack etc. So I've chosen to go very plain and simple and it really is just gonna be me out there, on my own, selling my vision. Also, because I am a glutton for punishment, I've decided that I need to learn it off by heart so I don't have to have a barrier of cue cards between me and the panel. So I now spend several days sweating over the pitch and trying to reduce hours and days and weeks of reflection and learning into just ten minutes. As ever with these things, there is a specific format which requires that you cover various specified topics, and as ever, each of these topics could easily be a half hour talk in itself. Cue woe and doom and hair pulling, and wondering if I could present such a thing in a form of Hebrew? i.e. removing all vowels just for space reasons. Probably not. Eventually, it is written and I spend a good couple of days rehearsing and rehearsing until I know the text like the back of my hand. I've tested it out on several, supportive friends and they've boosted my confidence and I'm ready to go! The night before, everything is now basically ready and prepared. I get an email. It's the Arts Council.
"We are sorry to inform you that you have not been funded on this occasion."
What? Re-read. What? Re-read again. Slowly it begins to sink in. We haven't got the £12k of ACE funding. What. Does. This. Mean? It means no R & D. It may mean no funding from the Lions and it definitely means I am gonna have to pick myself up off the floor if I am gonna go into the Lions Lair tomorrow morning and pitch my company and keep believing in it 110%. This is hard. I have a bit of a cry, do some hardcore praying and get on with it.
As far as I can tell, the pitch goes well. There are no cock ups, no overly difficult questions and the Lions seem to be broadly nodding and smiling, though I've been told they do that for everyone so don't put too much store in it. Later that evening, surrounded by my fellow delegates in an atmosphere of celebration for this final, graduation weekend dinner, I am genuinely blown away by how far we've all come, how much we've learned and what awesome projects everyone has. We won't find out who has been selected for some weeks yet so I just put it to the back of my mind and enjoy the wine! Who says Christians are no fun? As we all say our goodbyes on the final day, I come to say goodbye to one of the main teachers, who was on the Lions Lair panel and who apparently already knows the results! He's a great guy and I give him a big hug. As I do he says to me, "Make sure you keep in touch". This jolts me a little. All the Lions have been very careful not to let slip any results but the way he says it, as if expecting not to see me again for quite some time, gives me a bit of a sick feeling inside as I realise, he probably wouldn't say that if he was expecting to see me back at the Lions for year two in a few months. I try not to feel too dejected but deep down, I realise the sparkle has gone out of my weekend.
So, I've got a lot to think about, and quite a few depressing emails to send to fellow collaborators. Now that I have some time to deal with the fallout of the ACE decision I review what it all means practically. I have worked extremely hard to set up participation workshops with eight mental health and other organisations across Bolton and Halifax and most of the expected participants are vulnerable young people or adults. I am not prepared to back out on this. As I have a small amount of existing seed funding, I work out a way that this part of the R & D can still go ahead. The main way essentially involves me not getting paid. Again. I'm starting to really hate this side of getting a new company off the ground. It's not that I want to live the high life or revel in luxury (ok, well I do, but I accepted long ago that wasn't gonna be happening), and I don't even need that much to live on but it does suck big time not to be able to buy any new clothes, go out for dinner, go on holiday, ever dream of owning a house etc. I know it's my choice and most of the time I accept it but I can't help but get very frustrated about the fact that we live in a society where bankers continue to reel in massive bonuses, fat cat corporations continue to exploit every tax loophole going and the enormous social benefits of the arts are significantly misunderstood or taken for granted, with the consequence that artists are not paid anywhere near the true value of their work……and, breathe. I send myself a memo.
1. This is not just a problem for artists, check out the NHS, social services, education and just about every other state financed sector in the UK at present
2. You live in one of richest nations on earth and have the privilege of a British passport
3. You have the education, freedom and opportunity to pursue your dream
4. No one said it was gonna be easy
5. You have an enormous amount of support in the form of friends, family, the Lions, and the Manchester theatres who have been so welcoming
6. Undervaluing of the arts is a thing, you are allowed to be angry but don't be a d**k and don't waste time being a victim.
7. Getting paid is still a good idea though!
Got it.
With regret, I have to cancel the creative development side of the R & D. We had two weeks in a rehearsal studio at the Octagon planned but I can no longer afford to pay the artists involved and even if some of them would do it for free, we can't afford to hire the sound equipment we need to test and honestly, I have reached the stage where I either want to do it properly, or not at all. I guess at least the silver lining is that I might get to go to a few shows in the Manchester International Festival.
Speaking of shows, in amongst the heartache, I get along to see Winter Hill at the Octagon, a bold and ambitious new play by Timberlake Wertenbaker that doesn't entirely work but that I'm very glad is attempted, Bears at the Royal Exchange Studio which is an unusual piece by the Hodgkiss Prize winning company Powderkeg that I'm not sure I'm fully equipped to read and three of the Talking Heads monologues by Alan Bennett, which are brilliantly directed by Ben Occhipinti, who helped me last year during the REVEAL festival. David Birrell in A Chip in the Sugar is especially brilliant!
July begins and I set off around the region to deliver the eight workshops I have planned. Over the course of two weeks, my co-facilitator Rachel McMurray (from the REACT collaboration) and I deliver multi format Applied Theatre workshops addressing body-image, self-esteem and eating disorders to 55 young people and adults, part of which is seeking the participants' views and ideas on how best to explore these topics. It is a really interesting time and I learn lots. For example, did you know that if a real human woman existed with the body proportions of Barbie, (one of the world's best selling dolls to young girls), she would have to walk on all fours due to being incapable of balancing her body upright? Some kind of metaphor huh? There are also some really awesome moments where I witness people having little "A-ha" moments that make it all worthwhile. Teenage girls realising for the first time that their fellow group members all have the exact same body insecurities as they do and that it is kind of stupid that everyone feels so worried about it, or the only teenage boy in one group clearly articulating to all the girls how unattractive the heavily made-up Instagram ideal they are all chasing is and how much more he prefers girls who are just natural. Or the adult artists of Headspace creating some cracking Forum Theatre sketches and loads more, too many to mention, tiny moments where you see a kind word sink into someone's spirit, a fear dissipate by being expressed and shared, or the shyest member of a group suddenly crack up with joy at the idea that as a collective we can, and will, all shout out a poem that says "F-you" (they wrote it) to the stranglehold of low self esteem over a life.
What disappointment? I am the luckiest person in the world to be doing this!
A few days later, I am just on my way into a show when I get a call from the Octagon. They would like to apply to RTYDS to host a three month placement for me, fully paid, in which, among other things, I would Assistant Direct two shows in the upcoming Autumn season. "Would I be interested?, I'd need to let them know in 48 hours". Ok, so it's hard for me to get across how awesome this is. RTYDS is the director development scheme in the industry and their more advanced level, 18 month placements have been responsible for making the careers of many directors who are now at the very top of the industry – Rupert Goold at the Almeida, Vicky Featherstone at the Royal Court, and many, many more. The three month placement opportunity is designed to create access to professional directing for those facing barriers of all kinds, whether due to age, class, race, gender, wealth etc., and it is a brilliant endorsement because the theatre venue makes the application to RTYDS on behalf of their selected, named individual. So in a way they are telling RTYDS that they really believe in you and your potential. Obviously, I say "YES!!!" and the Octagon get cracking writing a bid. It will be few weeks before we hear, at some point during which I will also need to have an informal chat with RTYDS about the placement. Meanwhile, I have coffee with Janys Chambers, the Associate Dramaturg at the Octagon to chat about further development of the Joy Unspeakable script, go to several events: the HOME 1947 exhibition at the Lowry and the Imagined Homeland Symposium, an event at HOME, both in preparation for a project coming up later in the year, attend a Speed Networking event for directors and designers at the Royal Exchange who have brought in graduate designers from the Theatre and Performance Design BA at LIPA. I try to look on the bright side of not getting the ACE funding – at least I can dive into the M.I.F. and Greater Manchester Fringe headfirst. Which I do!
The Manchester International Festival was established in 2005 and staged its first festival two years later. Since then the festival has taken place every two years and describes itself as, "the world's first festival of original, new work and special events". It is synonymous with innovation, risk and unbridled creativity. This month, if it's a choice between eating properly or seeing shows, I'm gonna be all about the cheap loaf of white bread and spaghetti hoops, and top class theatre. Over the course of the 18 day festival I see Fatherland, a verbatim co-production between the Royal Exchange Theatre, physical theatre company Frantic Assembly and playwright Simon Stephens, Cotton Panic a collaboration between actor Jane Horrocks and digital musicians Nick Vivian and Wrangler, 10,000 Gestures by choreographer Boris Charmatz and Returning to Reims as part of M.I.F., and Freefall directed by my friend Kash Arshad and a double bill of North of Providence / Contractions both as part of the Manchester Fringe which runs parallel throughout the whole month of July. I feel like a theatre glutton, getting full and fat on other people's creativity and amazing ideas. I have pages of notes on all of these shows, each of which, from the dizzy heights of M.I.F. to the equally joyous, if substantially less well funded fringe shows, have many important things to teach me. However, for the purposes of brevity I will share only a highlight here.
If I could talk about only one show, it would have to be Returning to Reims. What a show! Directed by Thomas Ostermeier, the wunderkind Artistic Director of Berlin's Schaubühne and described by the M.I.F. programme as, "one of the world's most thrilling directors" it is incredible. Based on an adaptation (by Ostermeier) of French philosopher Didier Eribon's memoir, it is just so insanely and unapologetically intellectual and yet somehow, via some kind of directing voodoo that I haven't yet fully worked out, it is completely theatrically compelling and spellbinding. What I mean by this is that for maybe the first hour of the show, the primary onstage action is a single actor, sitting down, reading, yes, reading, in a reading voice, the text of a non-theatrical text which is a book of philosophy. I mean, how? How is this possible? How is it possible that this is so flipping spellbinding? Ok, so there is a bit more to it than that. For one, Nina Hoss, the actor, is absolutely incredible. Everyone around her, good though they are, pales by comparison against her total conviction and belief in her character. For another, there is a set up. The theatre has been transformed into a sound recording studio that looks like it was built in the late seventies with dull browns and greens everywhere and soft drapes creating the sound absorbent feel unique to a recording studio. As we enter the auditorium, two technician type characters are sitting, in the upstage left section of the stage, behind a plexiglass screen that shields them and their mixing desks from the part of the studio with mics where those being recorded will sit. We can't hear their words distinctly but we can hear their muffled chat as the mess around on their phones, banter with each other and snack, probably on something not very healthy. There is a Gil Scott Heron vinyl propped against the back wall of their booth.
The lights fade to black, and the play 'begins' as the recording artist (Nina Hoss) enters the now empty studio in the dark, switching on lights and calling to see if anyone is there. The technicians reappear and greetings take place. Everything is ordinary and uneventful. It transpires that she is here to voice the voiceover for the one of technician's (actually a documentary producer) films. And so, as they begin, a huge video screen, central and dominant on the backstage wall, begins to scroll film footage of Didier Eribon and his journey back to his originary city of Reims, as she, the recording artist, sits centre stage and voices the voiceover text into a mic. Essentially this is the stage picture for a good forty to fifty unbroken minutes, and bizarrely, it is hypnotic and completely works. A large part of this is perhaps the extreme relevance of the text and Eribon's personal meditations on the theme of class background to our current political moment but the directorial boldness and lack of apology still takes my breathe away. You may recall a comment from German originated director Caroline Steinbeis that German theatre seeks to educate and British to entertain, a theory I was keen to test. Well, I can't really claim one show by a German director as proof of a whole theory but Returning to Reims does definitely feel like a show that feels no obligation whatsoever to pander to an easily distracted audience with cheap tricks and which, unlike any show I've seen so far that addresses this biting issue of class, free market economics and right wing populism, refuses any simplistic posturing and provides a complex, subtle and much more truthful analysis of the situation, including the role of the left in the rise of the right. Mr. Ostermeier, I salute you. Not in a Nazi way though. Awkward.
And finally, as summer begins to draw towards a close, and this Summer blog wraps up (very well done if you made it this far), the yes's and the no's begin to roll in. After many weeks of waiting, I hear back from the Lions. I have been selected for support!!! I literally cannot believe this!! I was so utterly convinced that the email would simply be outlining why they felt unable to support me that I had to read it several times to realise that was not what it actually said. A-mazing. I am still waiting to find out how much they are going to invest but I am now very hopeful that this support will enable me to develop and launch the theatre company I have been investing so much of myself in working towards. The Octagon's RTYDS bid is not successful – apparently this year the three month placement scheme had 11 venue applications for only 3 places. Obviously this is disappointing. However, after discussion with the Octagon, it transpires that despite this, they are so keen to give me an opportunity that I am still going to be taken on as Assistant Director to Ben Occhipinti, working on A Christmas Carol. How cool is that? I'm so excited! In the midst of this discussion, possibly off the back of some of the things I said in my first meeting with the Royal Exchange to discuss Memories of Partition, also a super exciting project to commemorate 70 years since the partition of India and Pakistan that I will get to direct two short pieces for in September, the phone rings again. It's one of the Royal Exchange producers. They would like to put me forward, with two other directors, as a potential Assistant Director on Parliament Square, an unbelievably exciting show coming up in their Autumn season. What!? How is this happening? I don't really understand. Obviously I say yes and head off to the Exchange to meet the director Jude Christian for a cup of tea. I'm still waiting to hear the outcome of this but either way, it is a massive confidence boost that the Royal Exchange theatre are putting me up for this.
I feel a bit giddy and mental. Obviously, the cool kid's response to this sudden mad rush of amazing opportunities is to go round acting like it's normal and shrugging like a stereotype of a French person. However, I AM NOT COOL and this is what I am thinking…..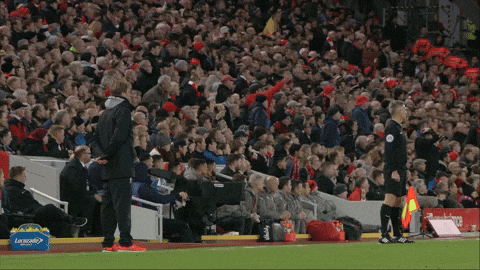 So that is pretty much it for Summer. I'll be back at the end of the year to fill you in on how it all pans out! If you want to get updates as and when things happen, please feel free to follow along on Facebook or Twitter and whether based in the North or further afield, I'd love to see you at either:
and maybe, just maybe…..